Functions regarding to reporting
SELECTION PROCEDURE & TIMELINE
Written application:
- Application deadline is the November 11 23:59; Almaty time
Complete application should be sent to mariya.lyubchanskaya@aiesec.net
- named as Surname_Name_OCP_Project Name.
Election speech:
- Election Conference will take place on the November 12
- Your Election Speech supported with a Power Point Presentation should last 5 min. (including intro, vision, motivation, planning, team organization, strategy)
- Questions & Answers session – 7 min.
- Announcement of the election results will be on LCM on the November 14
Remember:
- Late applications will not be considered.
Available OCP POSITIONS you can apply:
ER Department:
Ø Top Talents 10 Spring'13
Ø G.I.F.T.
MC Department:
Ø Youth to Business
JOB DESCRIPTION
The OCP is responsible for managing the following processes and activities concerning to the team management & project realization:
· Project Planning & Development
· Project Promotion
· Participation in members selection & newies allocation processes.
· Development of a project's concept
§ Team management – team building & personal and organizational value alignment; members' motivation for the further development via applying for LR positions; motivation of a potential successor.
§ Communication building with EB & Leadership Body of the LC.
MAJOR FUNCTIONS
· Crisis management;
· Team management;
· Ways of finding right approach to people;
· Ways of finding multiple, creative and innovative solutions to the problem;
· Time management;
· experience of management by the project or the direction in the organization;
· experience of management by team and experience of development of her members;
· practical skills and knowledge of maintaining the project;
· personal development;
· responsibility towards the project or the organization direction, and also responsibility for development of participants of the project or the organization.
OCP should have following abilities:
· Talent Planning, Talent Fast Track, Talent Tracking & Pipeline, Talent Motivation,
· Rewards & Recognition, Talent Performance Assessment, and Talent Succession
· Planning, concept development.
· Budgeting & Review
· Diversification of Revenues
· Local Development Funds Management
· Compendium & Local Policies
Department: External Relations
Top Talents 10
Realization period: March-April 2013
· Raising case-providing companies;
· Active promotion of the project on the youth market;
· Recruiting students for participation in the project for solving cases of companies;
· Organizing the training process for participants.
Major functions:
· Leading the team
· Partners raising
· Bring new ideas to the project
· Relationship management
· Motivating teammates
· Organizational skills
· Interviewing skills
Functions regarding to reporting
Direct communication and accountability to the LCVP ER during planning and execution.
Weekly reports to the LCVP ER – Zaure Zhumabekova
G.I.F.T.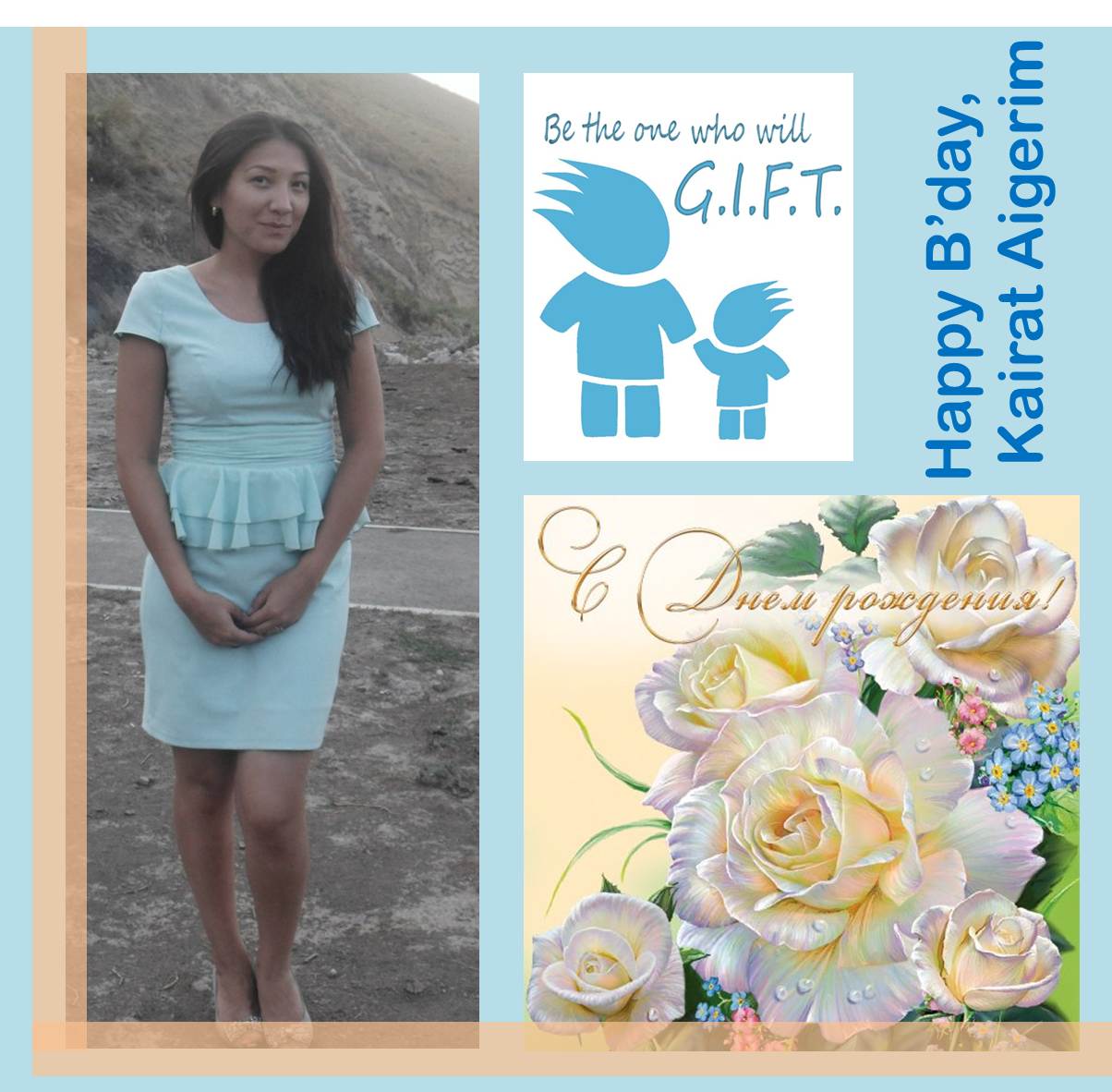 G.I.F.T. (Grow Individual's Future Talants) is a social project aimed at children in orphanage houses from 6th to 11th grade in the form of weekly sessions, lectures and simulations.
The aim of the project is
- to motivate them;
- to develop qualities such as leadership, responsibility for their and others future, being proactive, a broad outlook and other useful skills, that will help them to establish their future life and career path;
- to inform them about professions and what skills are required in different professions;
- to inform them about grants and scholarships;
- to inform about social problems that exist in Kazakhstan and the whole World.
Format of the project:
- Career guidance
- Trainings
- Teambuildings
- Lectures about social problems.
---
Дата добавления: 2015-10-23; просмотров: 113 | Нарушение авторских прав
---
---
mybiblioteka.su - 2015-2023 год. (0.015 сек.)